Important Events of November – 19
International Men's Day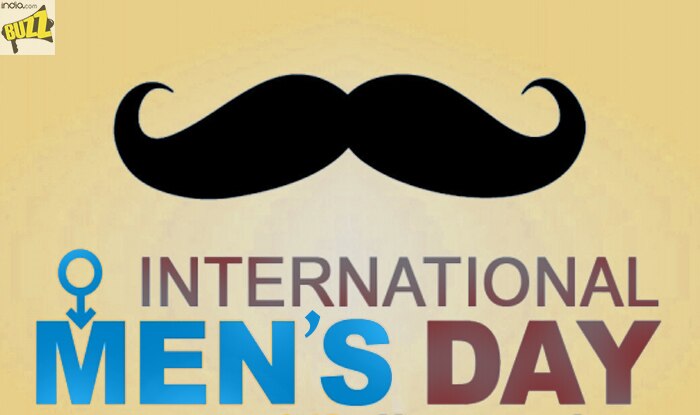 International Men's Day (IMD) is an annual international event celebrated every year on 19 November. Inaugurated in 1992 on February by Thomas Oaster, the project of International Men's Day was conceived one year earlier on 8 February 1991. The project was re-initialised in 1999 in Trinidad and Tobago. The longest running celebration of International Men's Day is Malta, where events have occurred since 7 February 1994.
Dr. Jerome Teelucksingh, who revived the event, chose 19 November to honour his father's birthday and also to celebrate how on that date in 1989 Trinidad and Tobago's soccer team had united the country with their endeavours to qualify for the soccer world cup.
In 1968 American Journalist John P. Harris wrote an editorial in the Salina Journal highlighting a lack of balance in the Soviet system, which promoted an International Women's Day for the female workers without promoting a corresponding day for male workers. Harris stated that although he did not begrudge Soviet women their March day of glory, its resulting gender inequality clearly exhibited a serious flaw in the Communist system, which, "makes much of the equal rights it has given the sexes, but as it turns out, the women are much more equal than the men.
World Toilet Day
World Toilet Day (WTD) is an official United Nations international observance day on 19 November to inspire action to tackle the global sanitation crisis. Worldwide, 4.5 billion people live without "safely managed sanitation" and around 892 million people practise open defecation. Sustainable Development Goal 6 aims to achieve sanitation for all and end open defecation. World Toilet Day exists to inform, engage and inspire people to take action toward achieving this goal.
World Toilet Day was established by the World Toilet Organization in 2001. Twelve years later, the UN General Assembly declared World Toilet Day an official UN day in 2013.
Toilets are important because access to a safe functioning toilet has a positive impact on public health, human dignity, and personal safety, especially for women. Sanitation systems that do not safely treat excreta allow the spread of disease. Serious soil-transmitted diseases and waterborne diseases such as cholera, diarrhea, typhoid, dysentery and schistosomiasis can result.
Indira Gandhi Birth Day
Birth : 
She was Born on November 19, 1917
She was an Indian politician, stateswoman and a central figure of the Indian National Congress. She was the first and, to date, the only female Prime Minister of India. Indira Gandhi was the daughter of Jawaharlal Nehru, the first prime minister of India. Despite her surname Gandhi, she is not related to the family of Mahatma Gandhi; Gandhi is a common surname in Gujarat. She served as Prime Minister from January 1966 to March 1977 and again from January 1980 until her assassination in October 1984, making her the second longest-serving Indian Prime Minister after her father.
The first eleven years of Indira's position as prime minister saw her evolving from the perception of Congress party leaders as their puppet to a strong leader with the iron resolve to split the party for her policy positions or to go to war with Pakistan to liberate Bangladesh. At the end of this term in 1977, she was such a dominating figure in Indian politics that a Congress party president had coined the phrase "India is Indira and Indira is India
Indira formed her government with Morarji Desai as deputy prime minister and finance minister. At the beginning of her first term as prime minister, Indira was widely criticized by the media and the opposition as a "Goongi goodiya" (Hindi word for a dumb doll or puppet) of the Congress party bosses who had got her elected and tried to constrain her.
Death
She was died on October 31, 1984 at the age of 66.
To Know All Daily Events – Click Here